Moderators: Adviser, Team Dhealing
Recommended to post all zodiacs fengshui for year 2009
---
Dear Kelyclp,
I believe we shall post these eventually
.....warm regards....Katarina
[center]
"The loneliest people are the kindest. The saddest people smile the brightest. The most damaged people are the wisest. All because they do not wish to see anyone else suffer the way they do."

~~Unknown
[/center]
[center]
Katarina's Dhealingbh Feng Shui site:
http://www.freewebs.com/dhealingbh/apps/webstore/
" onclick="window.open(this.href);return false;[/center]
---
Posts: 2184
Joined: Fri Jan 02, 2009 12:52 am
Location: Paris, France
Contact:
Dear kelyclp,
You can easily find the Chinese Zodiac information through Google search. Personally, I don't think this information would help because it is published to amuse the general public. It's like a volcanologist who predicts that a volcano will erupt... he's bound to be right... but which one?
Depending what's on your personal 4P (Bazi) chart, it can greatly influence your destiny reading . We must look at individual 4P chart to decide if it is good or bad... for example: if the Earth element is unfavorable, when it is clashed, it will turn out to be in your favor. So the answer depends entirely on the element in question.
With love and blessings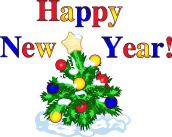 Health is the greatest gift, contentment the greatest wealth, faithfulness the best relationship - Buddha
Read my blog
http://www.fengshuiheritage.com
DHealing France Webstore:
http://dhealingfr.webs.com/ourwebstore.htm
---
---
Return to "Helpdesk, Birthdays and Others"
Who is online
Users browsing this forum: No registered users and 1 guest