Moderators: Adviser, Team Dhealing
Posts: 2184
Joined: Fri Jan 02, 2009 12:52 am
Location: Paris, France
Contact:
Dear sairkondragunta
May you enjoy a life of love, happiness, good health, and prosperity
With love and Grace
Phoenix188
[center] [/center]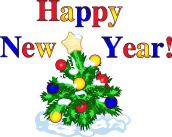 Health is the greatest gift, contentment the greatest wealth, faithfulness the best relationship - Buddha
Read my blog
http://www.fengshuiheritage.com
DHealing France Webstore:
http://dhealingfr.webs.com/ourwebstore.htm
---
.
[center]
Happy Birthday to sairkondragunta
[/center]
[center]
[/center]
[center]


May you and your family be filled with good luck and happiness.
[/center]
[center]
master atan

[/center]
---
[center]
Happy Belated Birthday to you, dear sairkondragunta !



May that happy day bring you lots of fulfilled wishes, much happiness and prosperity!



With love, peace and joy,

choesf


[/center]
"If you need help - don't shut the door" - Master atan
Wishing you a very Happy and Prosperous Chinese New Year!
Gong Xi Fa Cai!
---
---
Return to "Helpdesk, Birthdays and Others"
Who is online
Users browsing this forum: No registered users and 1 guest