Moderators: Team Dhealing, Adviser
---
Posts: 2184
Joined: Fri Jan 02, 2009 12:52 am
Location: Paris, France
Contact:
Dear Spring,
You're welcome
With love and Grace
Phoenix188
spring wrote:Thanks phoenix and may all the blessings of wealth come to you.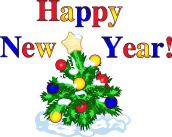 Health is the greatest gift, contentment the greatest wealth, faithfulness the best relationship - Buddha
Read my blog
http://www.fengshuiheritage.com
DHealing France Webstore:
http://dhealingfr.webs.com/ourwebstore.htm
---
---
God Of Wealth Wish Fulfillment - 2017

I had posted the God Of Wealth Wish Fulfillment Technique, it is unique that one can wish for what one need,
this is only available for all who joined any one of the CNY BRC 2017.

Detail ..... Technique ......... Request........ Activation Name List.
Return to "Helpdesk, Birthdays and Others"
Who is online
Users browsing this forum: No registered users and 1 guest